Tel.: +43 (0) 5357 8222 |
Conditions and cancellation policy
Our employees
Ilona Pletzer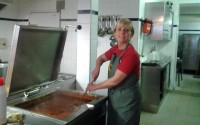 The boss
In addition to her work at the Aschau School, she is responsible for the purchase of regional and fresh products, as well as seasonal menu and menu selection.
In summer, she loves to take care of the flowers on the balcony and garden and the outdoor area around the hotel.
In winter, she guides our kitchen team and our Tyrolean delicacies for the restaurant.
Johann "Hans" Pletzer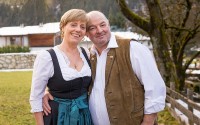 The boss 2
He is the "boss".
Due to his craftsmanship, we can repair small repairs or defects immediately.
He is primarily responsible for the guest care at the "Stammtisch".
In winter, he ensures that the roads are cleared from snow.
Elisabeth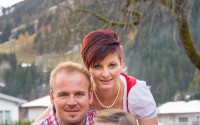 The daughter
Since 2001 she takes care about the reception, employees and accounting.
Contact her for wishes and more.
Jürgen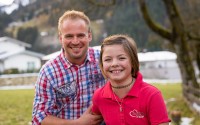 The son-in-law
Has been involved since 2002 in a wide range of fields.
In 2012 he marries Elisabeth.
Since December 2015, he is directing the service staff and ensures your well-being in the restaurant "z'Fritzn"
Roland and Leonie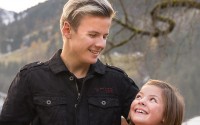 Our youngest
Roland born in 2003 and Leonie, born in 2006 make the family business complete.
In addition to the school, the two help with events.
Kathrin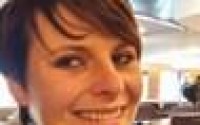 The happy nature
since 2008 she is refreshment in our company.
She takes care of our guests during the breakfast with heart and soul.